Upgrade your subscription and get a 500 SEK Yogiraj voucher
Take part in our exclusive annual offer
TAKE PART IN ANNUAL OFFER
Start an annual subscription with Yogobe and have some of the best yogateachers and training instructors guide you in videos online and offline about yoga, meditation, pilates, movement training, pre- and post natal training and lots more – the best way to stay happy, strong and prosperous.
Who can take adventage of this offer?

Anyone that starts, upgrades or activly renews a subscription with Yogobe (to the permanent price 1899 SEK with a VISA/Mastercard payment through our payment system DIBS or Trustly) gets a 500 SEK giftcard from Yogiraj that can be used as payment in Yogobe Store.

The offer is valid until midnight 8th of May 2019. When you accept this offer you will automatically get an email from us with your unique giftcode. This giftcode is valid for purchase of products for the specified amount. Shipping costs will apply and is payable by the buyer. Vi offer affordable shippingcosts and delivery within 3 working days after your order. The gifcard is valid until 31st of December 2019 and can not be exchanged for cash. Klick the button and read more about this offer.

About Yogiraj (yogamats and equipment)
With inspiration from the forest, mountains, plains and ocean Yogiraj has it's roots in the nordic nature. Yogirajs mats and equipment is toxic-free and often ecological. Give yourself yoga with Yogiraj and leave behind a smaller ecological footprint as well as being kind to your body and the planet.

Yogiraj has plenty of yogaprops – everything from bolsters and meditations pillows with ecological buckwheat, to eye pillows, heavy cotton blankets and blocks in different sizes. Vi also think that Yogiraj offers some of the best yogamats around – from simple allround mats to the new grip mat for bikram and other more intense yogastyles.

Good to know when you upgrade your subscrition
If you at the moment have a free-trial period your year will automatically be extended for the same amount of days as you have left.
If you have an active subscription your membertype will be changed to YEAR and payment will be charged today. Left over days from your previous subscription will be added to you new subscription.
If you have any other questions please don't hesitate to contact us: info@yogobe.com.
Use your wellness grant
As a paying member of Yogobe you can easily print your receipts of payment from your settings. These you can give your employer that will decide wether or not your membership with us is covered by the wellness grant. If you are unsure about what is covered by the wellness grant please ask your employer in advance if online training is covered.
This offer that gives you a giftcard at Yogobe Store (value 500 SEK) is not applicable for anyone paying for Yogobe through a wellness provider such as Benify or Actiway as they are one-time payments to Yogobe, not an ongoing subscription.

Unlimited access to more than 1400 videos. On-demand video tutorials between 5-90 minutes within yoga, meditation, pilates, mobility, pre- and postnatal training, cardio, core, stretch, run-coaching, lectures and more. Anytime, anywhere.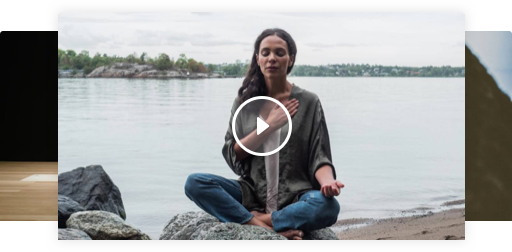 Health and wellness programs
Videos and guidance to get started Team Yogobe have put together brief wellness programs with videos from the library. Everything which we produce and offer is a direct result of the expressed needs among our members.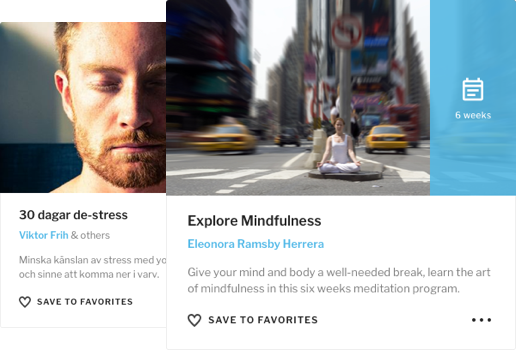 Create, follow and share playlists. Both your own and others. Playlists are collections of videos or audio files with an auto-play feature for undisturbed viewing.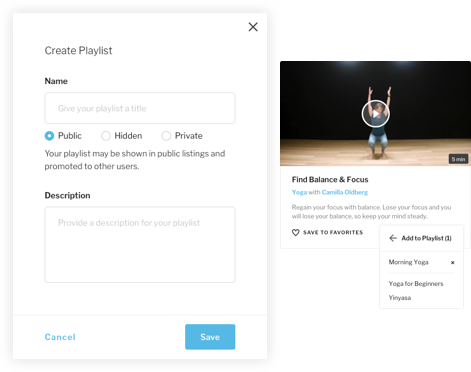 Join our growing forums on Fb: BEYOGA365 and YOGAMOM365 The community which has evolved within Yogobes online forums is strong, authentic and provides a safe place for genuine meetings. Yoga, compassion and a passion for health are the uniting factors. At Yogobe we aspire to guide and inspire individuals, corporations and our joint collective toward sustainability by providing high quality tools, services and forums for creating space in every day life for physical, mental, spiritual and social health and wellbeing.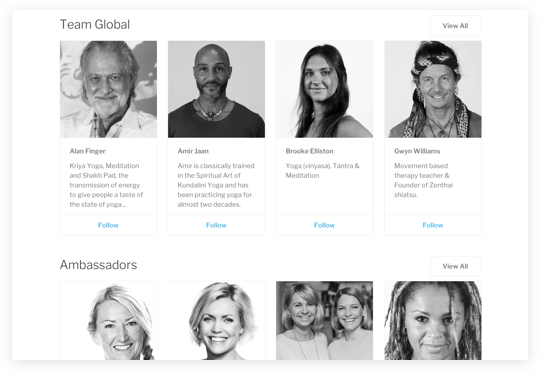 Go Premium and access unlimited features
Monthly subscription
Easy to use and flexible
No binding period
User your fringe health benefits
Best value
Annually
199 EUR
/ year
199 EUR billed annuallySave 40 € per year
Quarterly
53 EUR
/ quarter
53 EUR billed quarterlySave 28 € per year
Monthly
19.99 EUR
/ month
19.99 EUR billed monthly
Free Trial
Free
Enjoy all premium features for free for 14 days